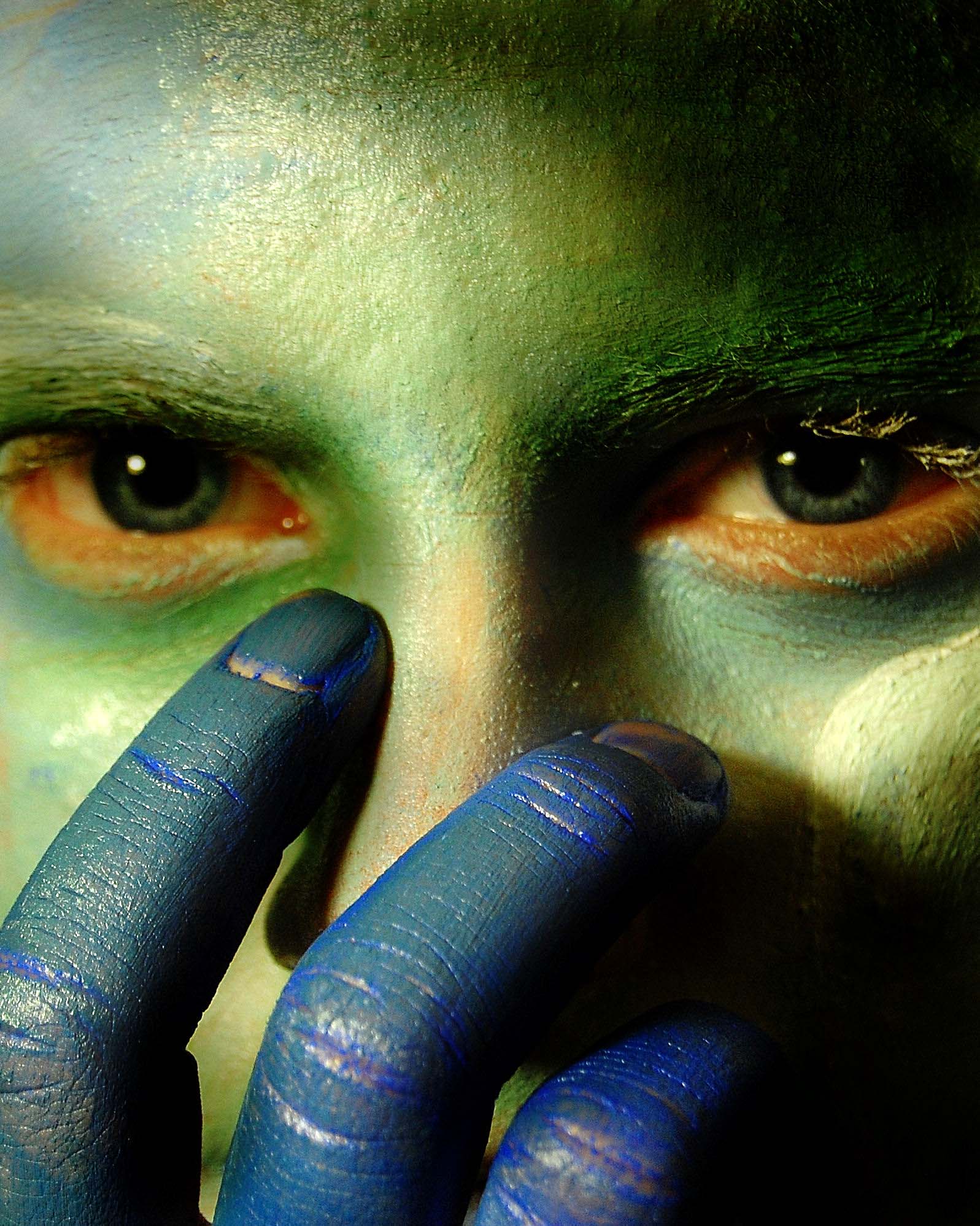 K. has been painted green and blue for a high school art project.
A. returns from the Milky Way at the edge of town - a composite photograph
Everything found on a half hour walk after a torrential rainstorm.
Days away from turning 15, A. takes a break to play bass between his Eagle Scout Court and his driver's permit test.
L. rinses off in a small waterfall along an unmarked trail in Oregon.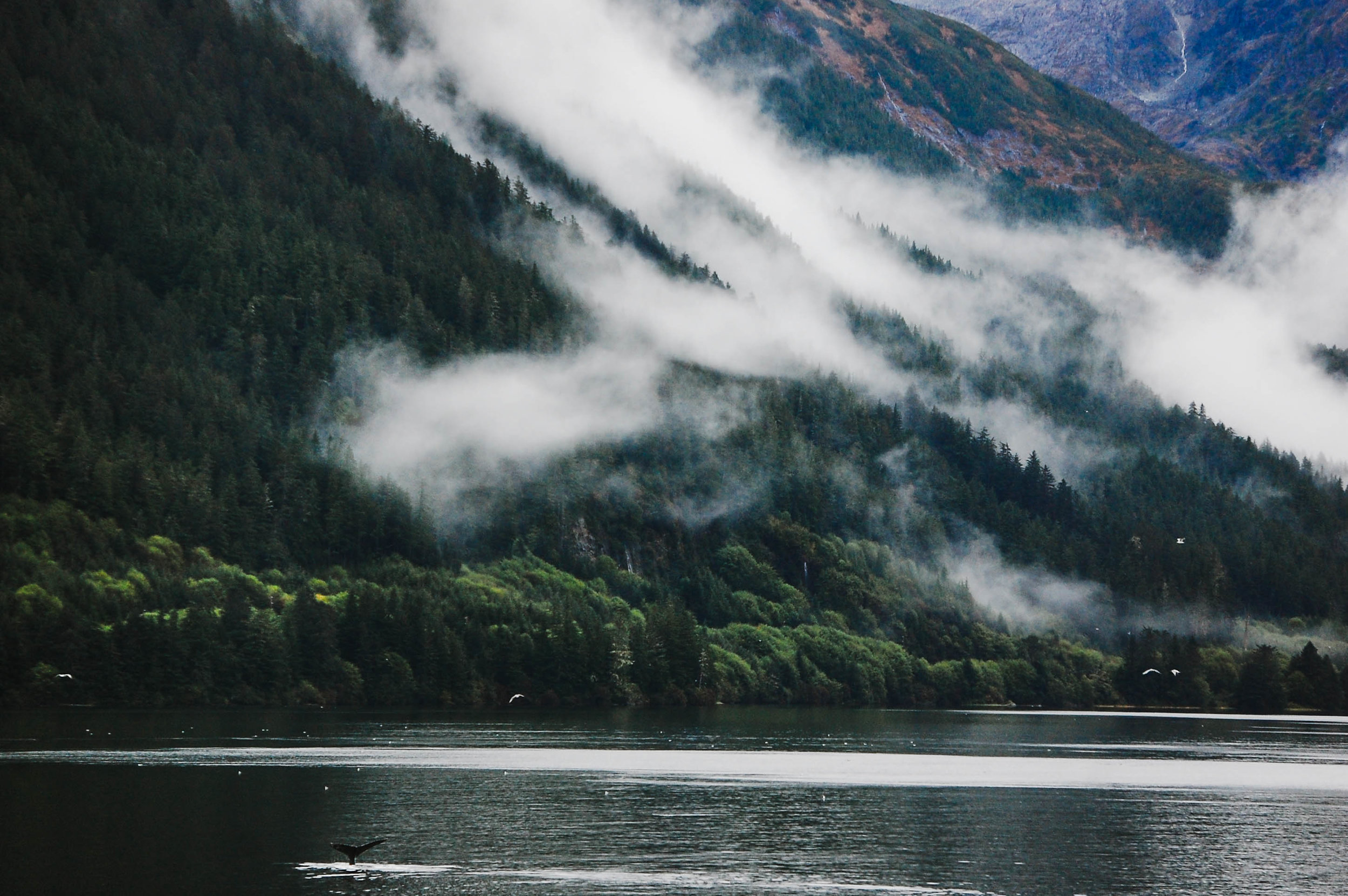 A whale dives as the mist clears in southeast Alaska.
Outside of the United States Botanic Garden in Washington D.C., J. dances during a break in the rain.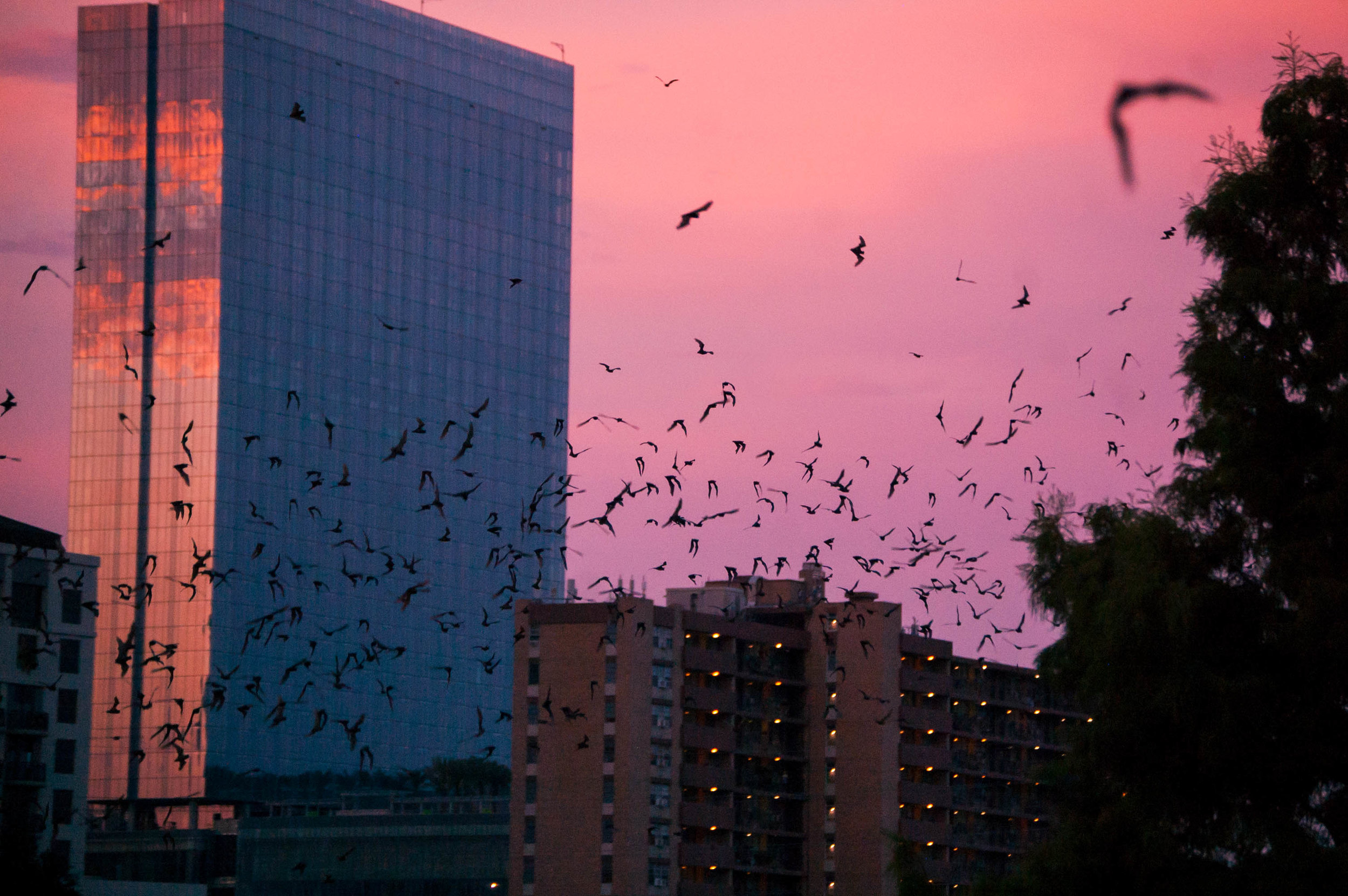 The largest urban bat colony in North America lives under the Ann Richards Congress Avenue Bridge in Austin, Texas. Every night at sunset from March to November, 1.5 million Mexican free-tailed bats fly out for their nightly hunt. The form clouds that loop and whirl around the skyscrapers, searching for insects all night long until they return to their hidden home under the bridge just before sunrise.
On a rainy summer day at Washington D.C.'s Malcolm X/Meridian Hill Park drum circle, one man accompanies the drummers on a wooden flute.
S., an Oregon-based artist, holds up her latest find.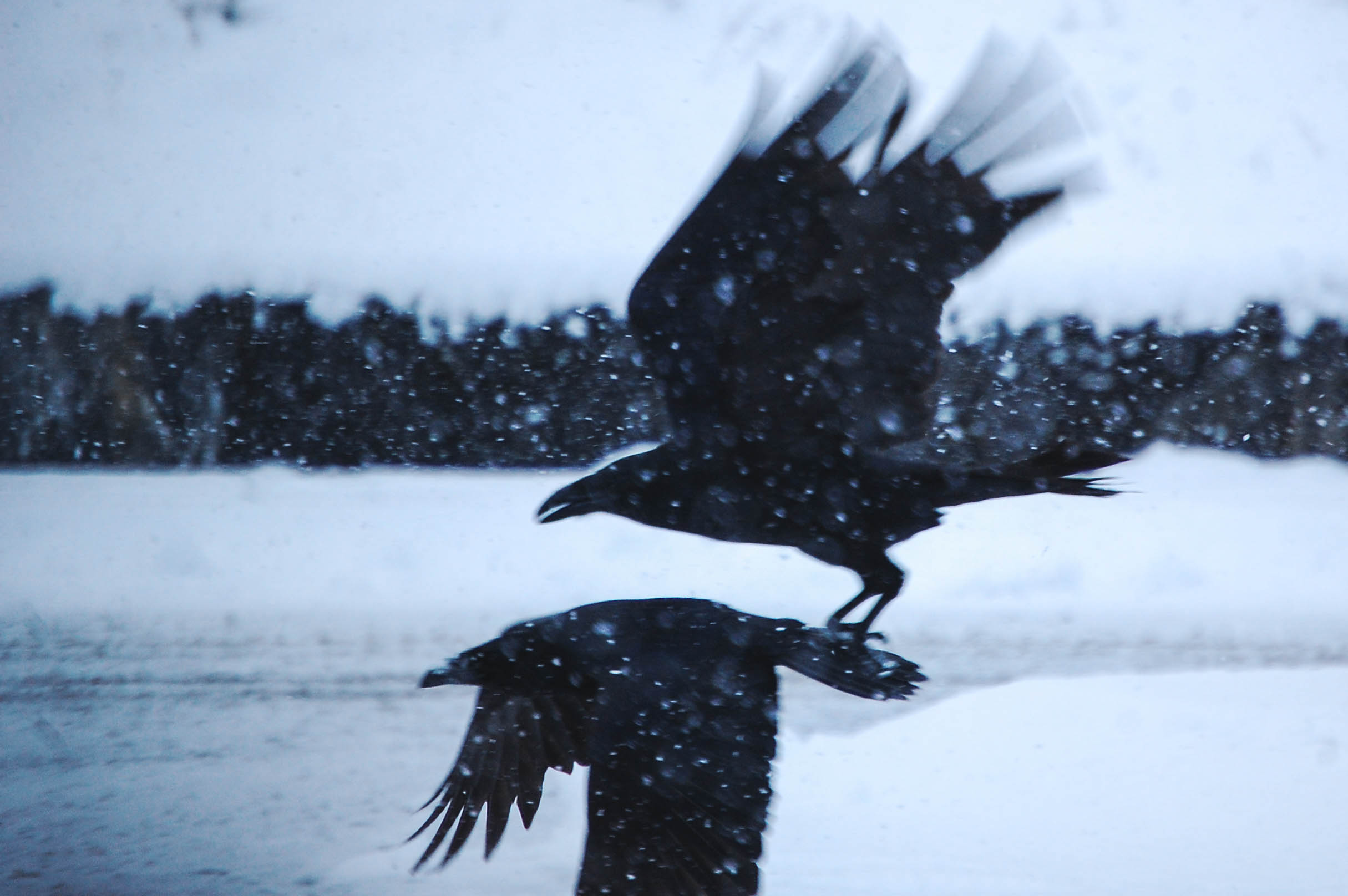 Ravens in a snowstorm, Sitka 2015
After a long day of gardening, P. watches a storm come in from his North Carolina porch.
Alaska Public Media // Audio
Dancing in the sky - a composite photograph
F., wearing a mask to give herself two faces, does a drop on aerial silks
A praying mantis creeps across the sweet potato vines.
D., in a film photo developed by dipping my fingers in developer
D. and S. in the hills above town
J. dances in the wind in Cherry Hill Park
Central Oregon trees stripped from the 2012 Pole Creek Fire
J. runs up the ridge just before sunset
A self portrait of memory: I came to photography because of Oma, who began photographing in the 1930s in Europe and later worked testing early color film.
Texas A&M University students protest the arrival of white supremacist Richard Spencer
Educators prepare to gather samples for an in-class demonstration in southeast Alaska
I., somewhere between breaststroke and underwater prayer
Matter of Fact, a radio module playing on Sitka, Alaska's Raven Radio, is a unique collaboration between the Sitka Sound Science Center and the Sitka Tribe of Alaska. Matter of Fact features Sitka Native Education Program's Chuck Miller giving listeners the English and Tlingit name for some of the the fascinating animals that live in and around Sitka, followed by the Science Center's Chantal Cough-Schulze and Andrea Pitz telling listeners interesting facts about those animals.
Listen to Chuck Miller's Tlingit translations of Sitka animal names: www.sitkascience.org/alpha/education/science-outreach/matter-of-fact/.
The lifetime of a bell pepper, from my garden to my gumbo.
Dresden, Germany, old and new, in early summer
F. and C. dance together on aerial silks
A hummingbird fluffs itself up in the chill following an October rainstorm in Oregon
S. in her natural habitat
S., covered in paper cranes.
BMXers practice along the Thames Embankment in London.
Children play on the beach in Sitka on the summer solstice
Old and older face each other in Dresden, Germany
A young lion cub and an African grey parrot greet each other near Gobabis, Namibia
L. on a sunny day spent exploring in the hills
M. on ukulele late in the evening
Seagulls gather in the harbor in herring season in Sitka, Alaska
A Texas spotted whiptail pauses in the underbrush
N. dries his shoes and reads by the fire after jumping into the ocean in southeast Alaska
A fiery sun sets over Hillsborough, North Carolina
Just a few weeks before I. was born, J. stretches in the afternoon light
P. gives a very direct look
A small plane flies over the Columbia River Gorge at sunset
Dancers pause for effect during a contact improv show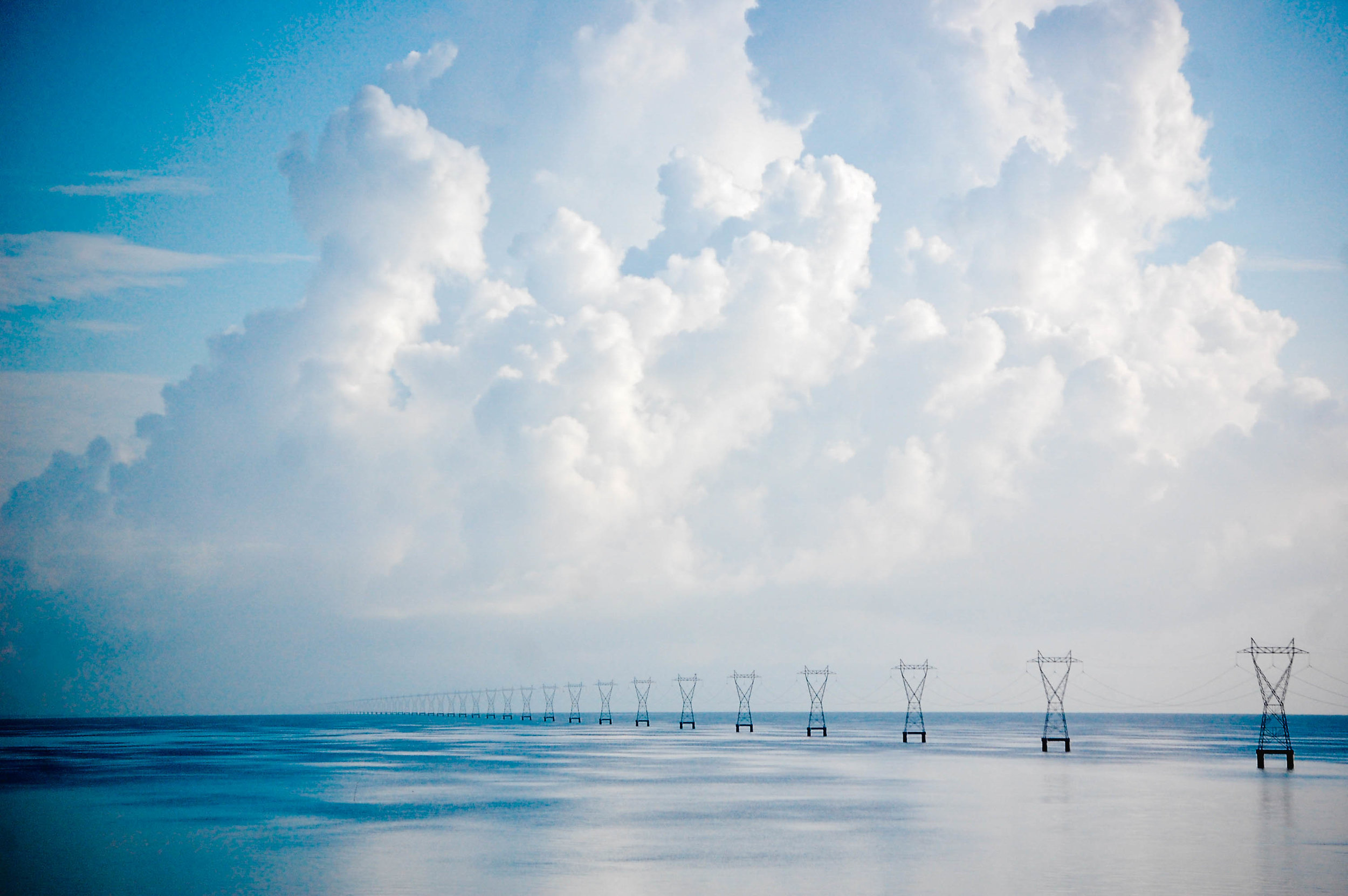 Power lines stretch out across Lake Pontchartrain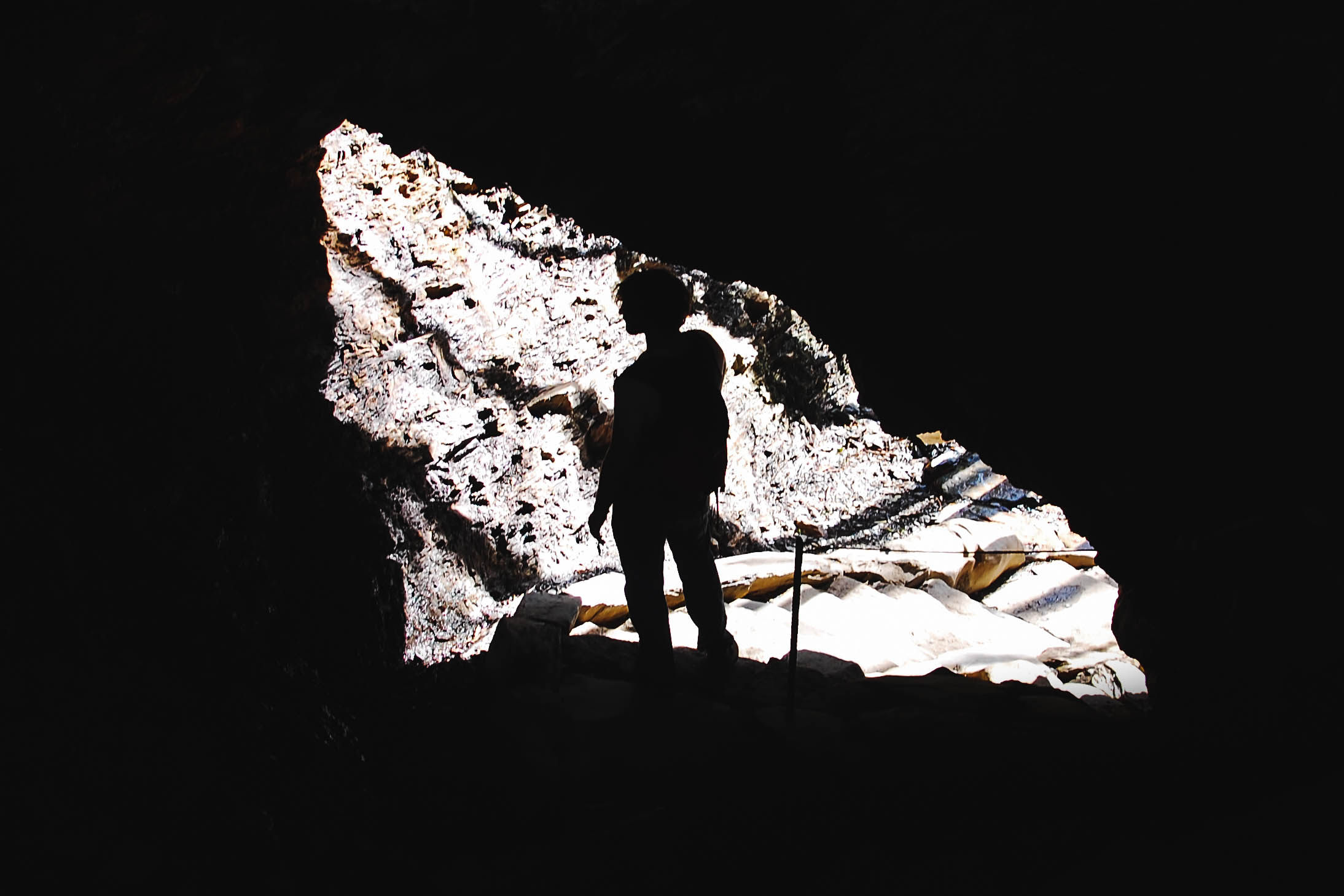 J. pauses in a tunnel in the Great Smoky Mountains